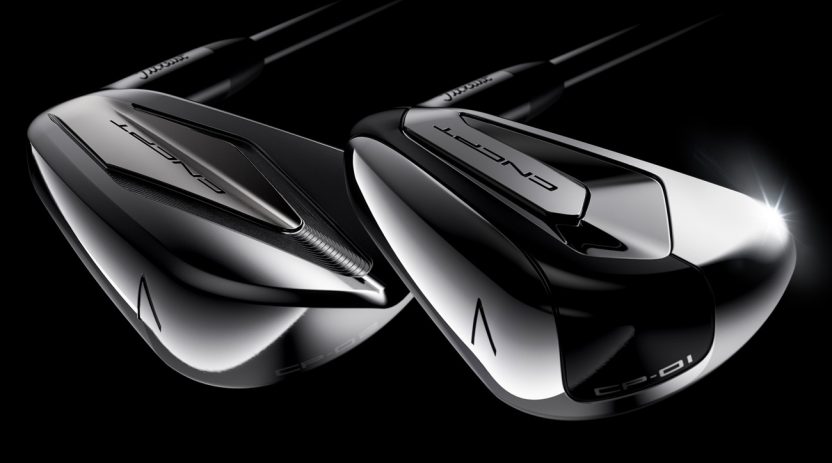 Titleist has unveiled two new irons that push the limits of performance, design and manufacturing, with no cost limits and using the best materials.
The new CNCPT CP-01 and CP-02 irons will cost up to £3,500 for a seven-club set when they go on sale in May.
Both models build on the platform of the brand's C-16 iron, and feature the thinnest unsupported, constant-thickness face in golf, made possible only through the use of a rare, super strong alloy never before used in club manufacturing.
The Super Metal L-Face Insert produces ball speeds never previously seen off the face of an iron. Large amounts of high-density tungsten – an average of 100g per head – produce higher launch, greater distance and more forgiveness across a wider area of the face.
The CP-01 is the larger, more forgiving of the two irons, and offers higher launch. The CP-02 offers similar ball speed, but in a more blade-like head, with less offset and more workability.
"CNCPT is an idea, a promise," said Kelley Moser Jr, Titleist's brand manager for CNCPT clubs. "It's our answer to 'What if?' What if our R&D engineers could bring their dreams to reality, using materials and processes never before used in golf? We promise to provide them all the resources they need, so that CNCPT will always deliver the 'wow'."
The CNCPT irons will be for custom orders only, with fittings available to book from early May.
For more details, click here.