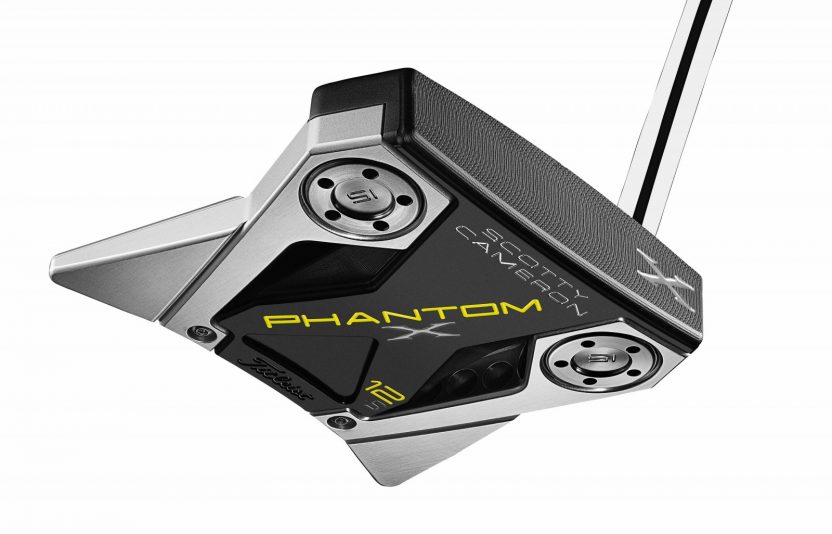 Scotty Cameron has added a new model to the Phantom X range of putters with the launch of the Phantom X 12.5, a mallet design which features more toe flow and a new alignment option.
The Phantom X 12.5 joins a Phantom X family that now includes 10 mallet designs built around five different head styles. Phantom X 12.5 offers new set up option, featuring a low-bend shaft configuration and a single milled sightline, built around the family's flagship model, the high-MOI Phantom X 12.
Like every putter in the range, the Phantom X 12.5 incorporates Scotty Cameron's tour-inspired, multi-material construction, combining 303 stainless steel and 6061 aluminium for increased MOI, optimal weight distribution, forgiveness, improved sound and responsive feedback.
The putter also features advanced stability weighting, with two customisable stainless steel heel-toe weights and stepless steel shafts. It is fitted with a Pistolero Plus grip in cement grey with gloss black paintfill.
"Every time we introduce a new putter line, I receive requests from tour players and dedicated golfers for additional setups and configurations," said Cameron. "Phantom X 12.5 is the result of some of those requests. I added the low-bend shaft for extra toe flow and also designed a new alignment option by milling a single sight line down the centre painted black for a very clean look from address. It really sets up nicely. Adding this new model also gave me the opportunity to make a left-handed version designed, so everyone can take advantage of the performance benefits of the Phantom X 12.5."
Priced at £399, it goes on sale in the UK on February 14, 2020. For more details, visit www.titleist.co.uk