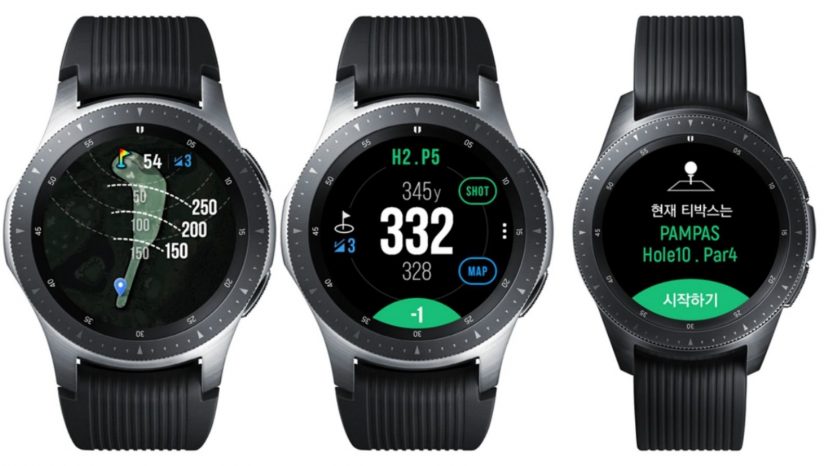 Samsung has launched into the golf GPS watch market with two models which build on its existing smart watch range.
Offering all the capabilities and functions of Samsung's Galaxy Watch with the addition of the Smart Caddie App, Samsung's new Golf Edition watch (£359) comes with 40,000 pre-loaded course maps, offering full-colour aerial shots, and distances to the front, middle and back of greens from the player's angle of approach.
Boasting a touch screen, it comes with a lifetime subscription to the Smart Caddie App (worth £76) and also offers shot tracking and a digital scorecard. A rotating bezel switches between modes and offers easy access to calls, emails, and other notifications. The steel casing is 46mm thick with a silver-coloured finish and a black rubber strap.
The Galaxy Watch Active2 Golf Edition (£339) boasts similar features as the Galaxy Watch in a slimmer profile. It features a digital bezel, rather the Golf Edition's real bezel, which can be turned to advance between screens. It is offered in two size and colour options – 44mm with an Aqua Black strap or 40mm with a Pink Gold strap. Both straps are made from a breathable elastomer material.
Both watches are available now from www.samsung.com/uk/galaxy-golf-edition, as well as Amazon and selected high street retailers.