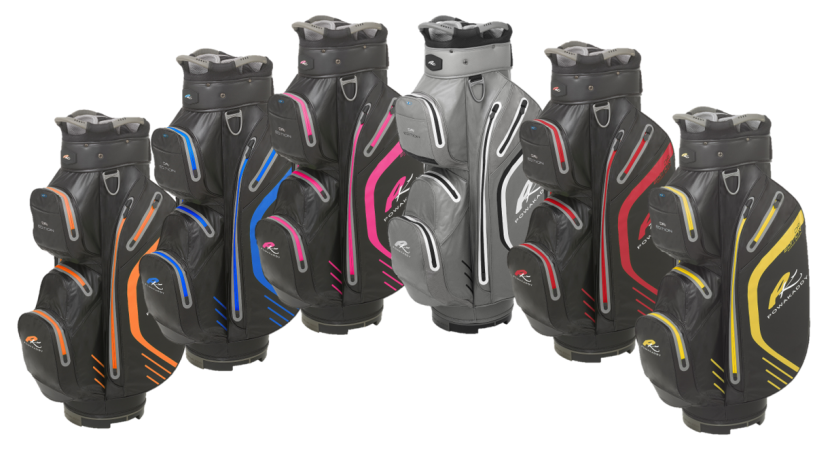 PowaKaddy's comprehensive new range of cart bags features state-of-the-art materials and the latest technology, as well as a host of new colours options.
The range is headlined by the updated Dri-Edition bag, which offers unrivalled waterproof performance, as well as redesigned versions of the Premium, Deluxe and X-Lite Edition bags, all of which are offered in a new colours options.
Each bag boasts the brand's key lock base, which seamlessly slots into any PowaKaddy electric or push trolley, ensuring a stable and secure ride for your clubs.
The Dri-Edition cart bag (£229.99) is covered in super-lightweight nylon fabric, which has a hydrostatic rating of over 10,000mm, as well as a heat welded seam-sealing method and special coating to give maximum protection against the elements and ensure 100% waterproofing.
The Premium Edition bag (£179.99) is constructed from the latest lightweight vinyl and PU materials and is available in six colour choices. A new three-handle top enables ease of movement and incorporates a larger space for putters with oversized grips.
Completing the 2019 range is the feature-packed Deluxe Edition (£149.99), which has been transformed with a sleek design, and the new X-Lite Edition (£119.99), which is PowaKaddy's lightest ever cart bag, weighing just 1.9kg.
To find your nearest local PowaKaddy retailer, visit www.powakaddy.com.