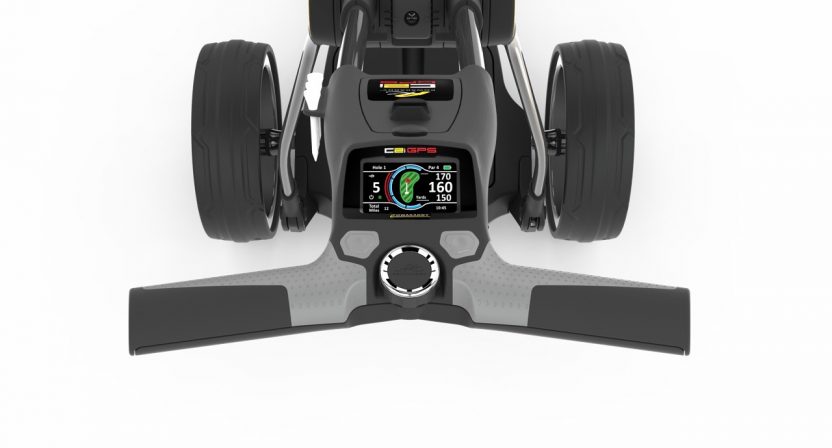 PowaKaddy has launched its most complete trolley range ever in 2019 with the introduction of the Compact C2i GPS model.
Spearheaded by the market-leading Freeway range, the Compact C2i GPS enhances PowaKaddy's compact offering as the company strengthens its trolley collection to ensure that there is a product available to meet the needs of every golfer.
The award-winning Compact C2i was the fastest-selling electric trolley of all-time when it was launched in 2017 and new for 2019, PowaKaddy has expanded its ultra-compact offering to include fully-integrated GPS with optional EBS in the Compact C2i.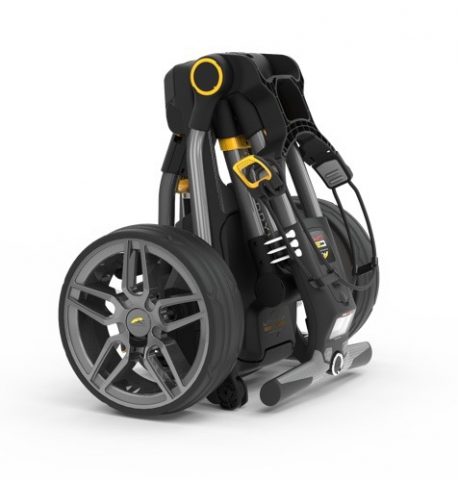 As the most compact electric trolley on the market, its Simple-2-fold mechanism ensures that the Compact C2i folds to 20% smaller than its nearest competitor.
All pre-loaded inside the high-tech handle, the new GPS delivers fast and accurate distances to the front, middle and back of the green and hazards. A brand-new screen with a full colour memory in pixel display allows for sharp viewing in all weather conditions, including bright sunlight.
The Compact C2i GPS is also compatible with PowaKaddy's new Mobile App, allowing golfers to update course maps on the go, with the trolley coming pre-loaded with over 38,000 courses worldwide; no annual fees or subscriptions are required.
It is powered by the thinnest, lightest and most powerful lithium battery on the market and comes with a five-year warranty.
RRPS: £699.99  (18-hole lithium battery), £749.99 (36-hole lithium battery).
For more information, visit www.powakaddy.co.uk