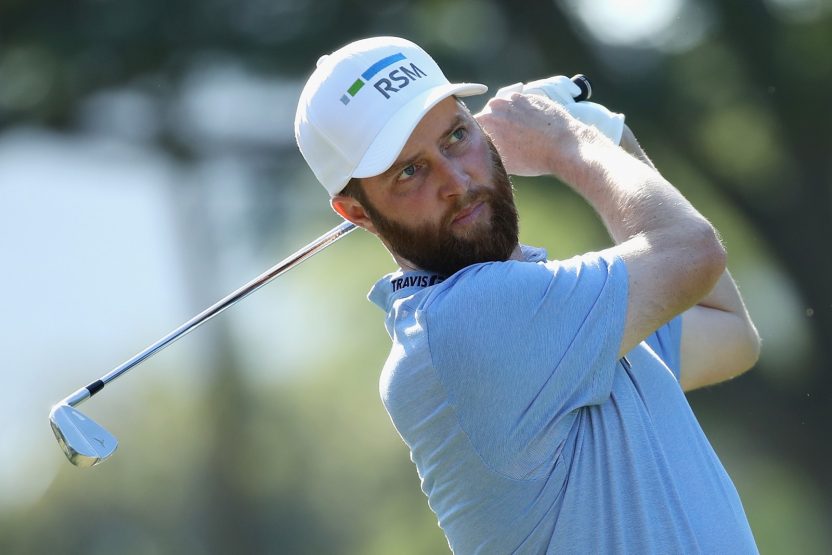 Japanese equipment brand Mizuno has revealed its line-up of staff professionals on both the PGA Tour and the European Tour for 2019.
The company has announced the signing of 33-year-old PGA Tour player Chris Kirk and contract extensions for Eddie Pepperell, Luke Donald, Lucas Glover and Oliver Fisher.
Throughout 2017 and 2018, Mizuno reaped an ever-growing number of 'non-contracted' tour wins and Majors from players using Mizuno irons, but the brand is keen to balance those extremely gratifying successes with an official pool of tour players in 2019. The signing of Kirk, an established four-time PGA Tour winner, will help bring more of a US orientation to a PGA Tour staff that has often had a strong UK influence. Having played Mizuno equipment in 2018, Kirk also meets Mizuno's desired standards for authenticity among its ambassadors.
"We approach our sponsorships from a slightly different angle," Jeremy Galbreth, Director of Golf, Mizuno USA, explained. "Rather than merely focusing on equipment usage, we're looking to build some longevity and authenticity in everything that we do. We are very fortunate in that we have tour players using Mizuno equipment by choice, so we can then recruit ambassadors who first have a connection to our clubs. Chris is a great example of that – he's comfortable playing Mizuno already, and the new deal allows us to now have that conversation in the open."
Mizuno is also ready to accelerate its profile within the metal wood market, another area where its ambassadors have a role to play. "Chris is from the Atlanta area, where Mizuno US is based, which makes him a great sounding board for new product ideas, prototypes and especially woods," said Chris Voshall, Mizuno USA. "With the ST190 series, Mizuno has already taken its first steps back to the pinnacle of the metal wood game, and we're recruiting the players who can help us build a new legacy in metal woods."
Pepperell, Donald and Glover have already given proof of this progress early in 2019 by putting Mizuno's new drivers in play.
"We're making plans for the long term," said Galbreth. "Mizuno has been manufacturing and selling golf equipment since 1933, staggering longevity for a manufacturer that is still so relevant today. That means working with the right group of players – players who value working with us and can add something to the development process. Signing big cheques to players who have never touched one of our clubs before is a short-term play, and one that doesn't work at Mizuno."