Honma Golf has signed world No.2 Justin Rose to a multi-year equipment contract that will see the Olympic champion play a minimum of 10 Honma clubs, wear a side-branded cap and carry a staff tour bag.
The premium Japanese brand secured the reigning FedEx Cup champion's signature towards the end of last year, but was only able to announce the deal today [January 1], following the completion of Rose's contract with TaylorMade Golf.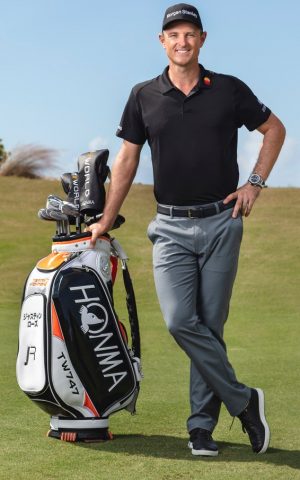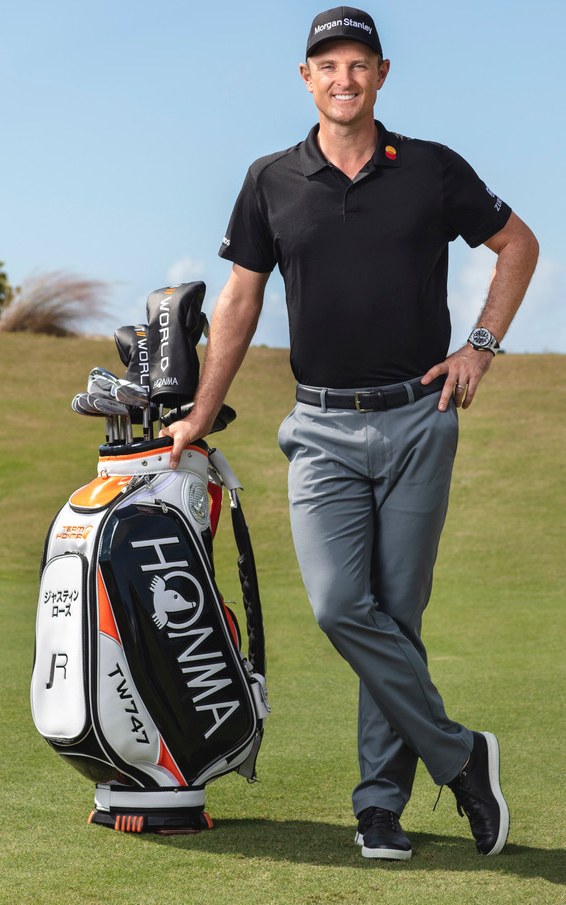 Rose is expected to play the company's TW747 driver, forged irons and wedges, with a first professional outing with the new gear coming at the PGA Tour's Desert Classic in Palm Springs, which begins on January 17.
The signing of Rose is easily Honma's most significant player endorsement contract. Previously, its top-ranked male staff player was Hideto Tanihara, ranked 174th in the world and a 14-time winner in Japan, while the company also signed up several leading women professionals, including former world number ones So Yeon Ryu and Shan-Shan Feng.
The 60-year-old company, which gained initial notoriety for its gold-plated clubs, artisan-style craftsmanship and five-figure price tags, has redoubled its efforts to become a major player in the global golf market, especially in North America and Europe. The company's share price on the Hong Kong stock exchange has risen nearly 30 per cent since the first reports of Rose's signing began appearing two months ago, while further player endorsement contracts are expected to be announced in the new year.
Although the set makeup is not yet confirmed, Rose is likely to be playing with versions of models introduced late in 2018 in Japan. That group is expected to include the TW747 driver; a prototype version of the forged cavity back TW747 V in the 4,5 and 6 iron; and a prototype TW747 forged muscleback iron in the 7, 8 and 9-iron. Rose also is expected to play custom prototype versions of the TW forged wedges (47, 56 and 60 degrees).
Rose, who will carry a Honma bag and have the Honma logo on both sides of his hat, said: "I'm extremely excited to be joining Honma. Coming off one of my best years professionally, I wanted to make it a point to get better. I believe Honma equipment and the legendary Honma craftsmanship can help make me better."
Honma's chairman, Chinese businessman Liu Jianguo, said: "With Justin's local and international influence in the sport, and his media coverage and social media following, the partnership will create an immediate and positive uplift of Honma's brand image and product awareness in mature markets such as North America and Europe, which will in turn accelerate the implementation of Honma's growth strategies in these markets."