Honma Golf, the premium Japanese brand chosen by leading Tour star Justin Rose, is introducing a limited edition set of irons made to his specifications for the more accomplished golfer.
Called the TW-MB Rose Proto clubs, the premium forged irons mirror the precise detail of those Rose played when winning the Farmers Insurance Open at Torrey Pines in January – only his second PGA Tour outing with Honma clubs.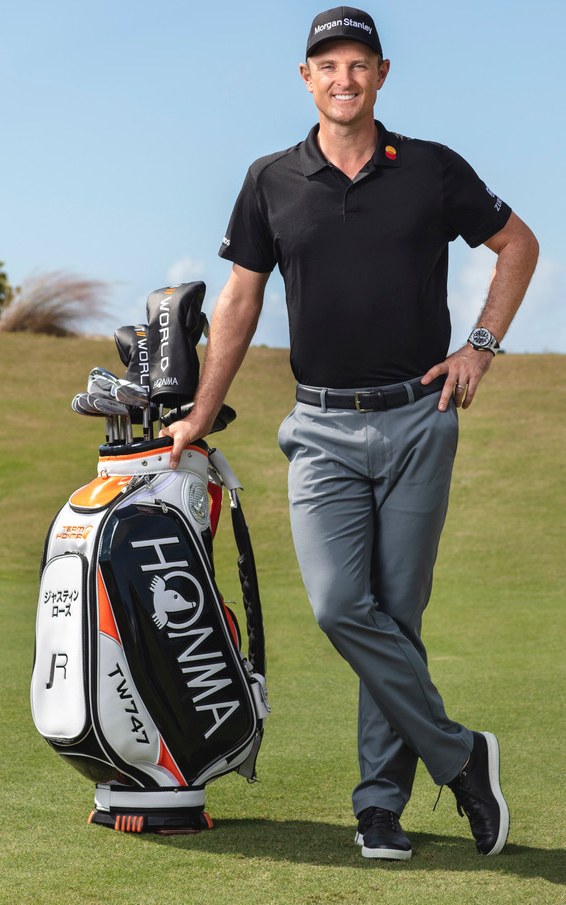 "I really felt comfortable with the clubs immediately," said Rose about his new irons. "They look fantastic and they feel great," he added after his impressive victory, having tweaked both lofts and lies as late as the Desert Classic a week earlier when he first put the irons into tournament play.
The clubs were crafted at the Honma factory in Sakata, Japan under the direction of Hiroshi Suwa, Head of R&D, who personally fitted Rose at his home in the Bahamas last year and was very impressed with his knowledge of club design.
"These irons replicate the ultimate set we made to precisely meet Justin's requirements on Tour," said Suwa. "He shows great attention to detail and can guess the spin numbers on his shots within 200 rpm with the naked eye. As a result, his preference is for precise control of spin on all the irons in the set."
In manufacturing the TW-MB Rose Proto sets, Honma's design team in Japan added space between the toe and heel of the irons to produce a more upright and playable feel, while sharpening the toe to create a traditional Japanese forging. They also designed a straight blade to inspire confidence, plus a narrow sole width for a comfortable follow through.
The soft forged irons feature a two-layer plating and satin head finish, DG AMT Tour White S200 shafts (up to 20 options at no extra cost) and T//Worldgrips. Available from selected outlets this month, a set of TW-MB Rose Protoclubs (#4-10) has a RRP for seven irons of £1,375 / €1.550.
For more details, visit www.honmagolf.com