A decade after Callaway launched its first range of X Series Jaws wedges, Roger Cleveland, the company's chief wedge club designer, is putting his spin on the aggressive groove design with the launch of the Mack Daddy 5 Jaws.
Shaped by the legendary wedge expert, the new range offers a new, sharp-edged groove configuration that combines with the brand's Groove-in-Groove technology for superior spin and precise control.
Groove-in-Groove technology places a milled 'micro-positive' surface texture in-between each main groove. This, combined with the new, aggressive JAWS groove, helps grab the ball's cover more effectively and significantly increases spin on a variety of shots.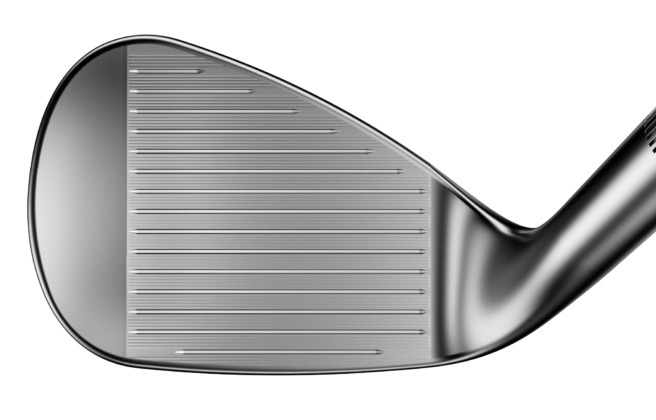 While the Mack Daddy 4 wedges had a 5-degree groove wall angle on lofts from 54 to 60 degrees, the Mack Daddy 5 is 37 degrees, which generates 11% more spin (+500rpm) with a lower, more controlled launch angle, especially on shots from 30-40 yards.
According to Cleveland, it takes roughly nine minutes to machine just the grooves on the new wedge — not including the Groove-in-Groove — with a cutter that can work on just 15 heads before it has to be replaced. To make the initial batch of MD5 Jaws wedges, Callaway went through roughly 50,000 cutters to ensure each set of grooves had the necessary bite.
Similar to its predecessor, the lower-lofted MD5 wedges (52 degrees and below) feature a less aggressive 20D groove for controlled spin on full shots. A surface texture pattern is milled into the flat parts of the face to increase the contact points between the cover and grooves, while three raised 'microridges' expand the length of the hitting area by grabbing the ball's cover at 84 different contact points to generate more spin on a variety of shots.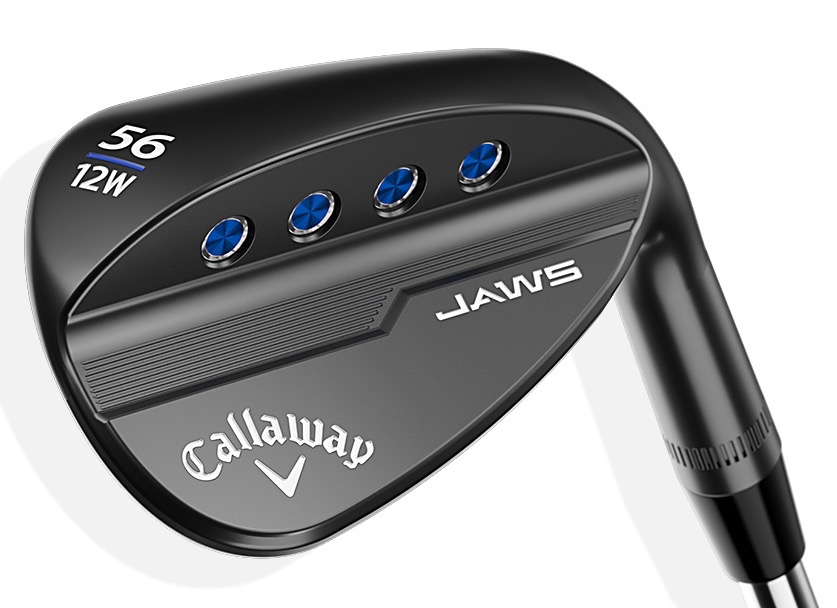 The shape of the 46-, 48- and 50-degree models has also been refined, with the head size being reduced from from heel-toe to allow it to blend better with an iron set. The sand and lob wedge options in the line up will have more a traditional Mack Daddy profile, while the leading edge was also straightened on the pitching wedge and gets progressively tighter going into the higher lofted offerings to produce cleaner contact on tight lies.
Constructed from mild carbon steel for maximum feel, MD5 wedges are available in lofts from 46°-64° in platinum chrome or a tour grey finish. There are five different bounce configurations, including a new low-bounce W Grind and an updated C Grind, to make it easier to play a variety of greenside shots.
The men's range is available with either True Temper Tour Issue 115 steel or Project X Catalyst 80 graphite shafts with Lamkin UTX grips, while the women's models feature Lamkin Comfort grips and UST Recoil graphite shafts.
They go on sale from September 20, with an RRP of £149/€169. www.callawaygolf.com