Callaway has unveiled its next generation of Epic clubs with the launch of the new Epic Flash drivers and fairway woods.
Replacing the GBB Epic family, the Epic Flash range – which goes on sale from February 1 – feature a new technology called 'Flash Face' which is designed to help golfers get more ball speed and more distance.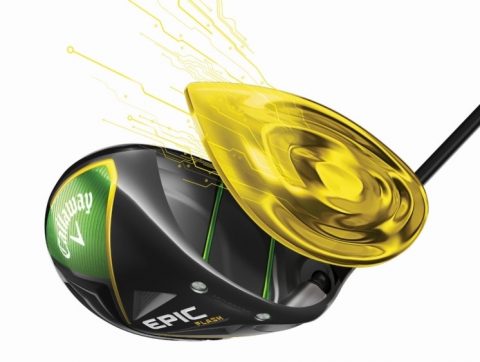 The face of the Epic Flash driver, and its accompanying Sub Zero model, features dozens of subtle ripples flowing from heel to toe that increase the coefficient of restitution – the measure of a material's spring-like action – in the face's centre section. That results in a significant ball speed boost for a noticeable distance increase on centre strikes.
The face was created using artificial intelligence – the first known instance of using AI in the golf equipment industry — and 'Machine Learning', a field of computer science that uses statistical techniques to give computer systems the ability to learn with data without being explicitly programmed.
A new driver face design typically takes eight to ten iterations. Through machine learning, Callaway's computers cycled through 15,000 different face designs, learning from each one, before arriving at the finished product.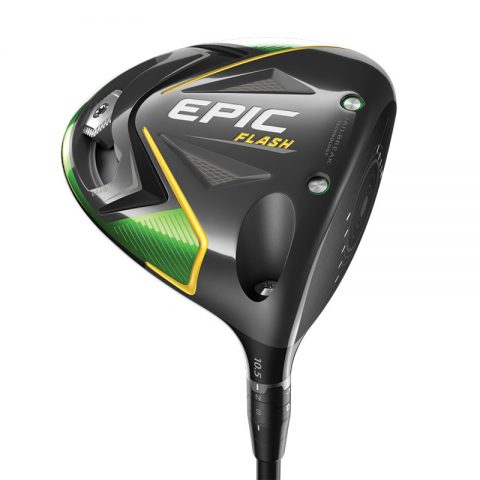 The rippled inner side of the face is forged from a special titanium and heat treated at 595 centigrade for two hours to create a face that combines flexibility and speed with high strength properties.
"We couldn't have come up with Flash Face using conventional engineering principles," said Dr Alan Hocknell, senior vice president of R&D. "We wouldn't have gone in this direction without AI, because it's non-intuitive compared to previous face technologies, including our own VFT and X-Face. The wave configuration isn't symmetrical, nor does the pattern seem logical. Yet the ripples work together in a complex manner to maximize ball speed. There's never been anything like Flash Face before in golf equipment, and the effect on performance is intense."
The Epic Flash drivers also incorporates Callaway's Jailbreak technology, which promotes fast, face-wide speed. The two internal, hourglass-shaped Jailbreak bars connect the crown to the sole, stabilising and stiffening those two parts at impact, allowing the face to take on greater impact load to generate faster ball speed.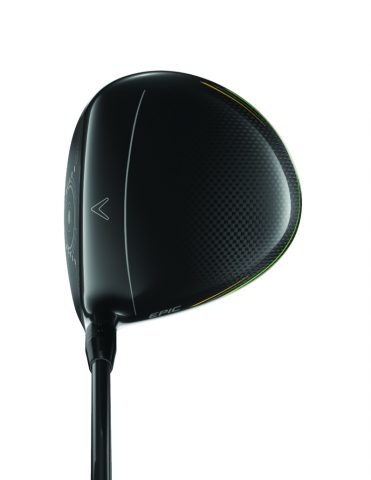 The crown is made from new triaxial carbon material called T2C, which has a tighter weave, enabling weight to be removed from the crown and repositioned strategically in the head to create high MOI that promotes better distance and accuracy performance on miss-hits.
Adjustable perimeter weighting is offered in the shape of a 16g sliding weight that can be positioned anywhere on the built-in track at the rear of the clubhead. This can be adjusted to promote draws, fades or a straighter flight.
The more compact Sub Zero model features all of the same technologies in a low-spin head design, while an 12g sliding weight influences shot shape by positioning the weight at different points on the track. The closer the weight is positioned to the heel, the more draw-bias; the closer to the toe, the more fade-bias.
Additionally, a visible weight is permanently embedded forward in the sole to pull the centre of gravity lower and forward to reduce spin. Heavier or lighter weights can be installed in production to achieve different swingweights through custom ordering.
Shaft options: Project X EvenFlow, Project X HZRDUS Smoke, Mitsubishi Tensei AV. Grip: Golf Pride Tour Velvet Align. Lofts: Standard: 9°, 10.5° and 12°HT. Sub Zero: 9°, 10.5°. RRP: £499.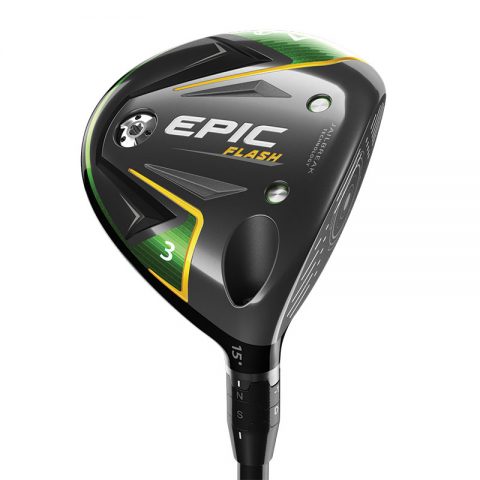 EPIC FLASH FAIRWAY WOODS
A matching set of fairway woods, boasting Flash Face and Jailbreak technology, is offered in 3+ (13.5°), 3 (15°), 5 (18°), Heavenwood (20°), 7 (21°), 9 (23°), 11 (25°) lofts.
They boast thin, forged Carpenter 455 steel faces, and feature Face Cup technology to create fast speed across a large area. A new, lighter OptiFit hosel makes it simple for players to dial in their optimal flight.
RRP: £269
For more information, visit www.callawaygolf.com