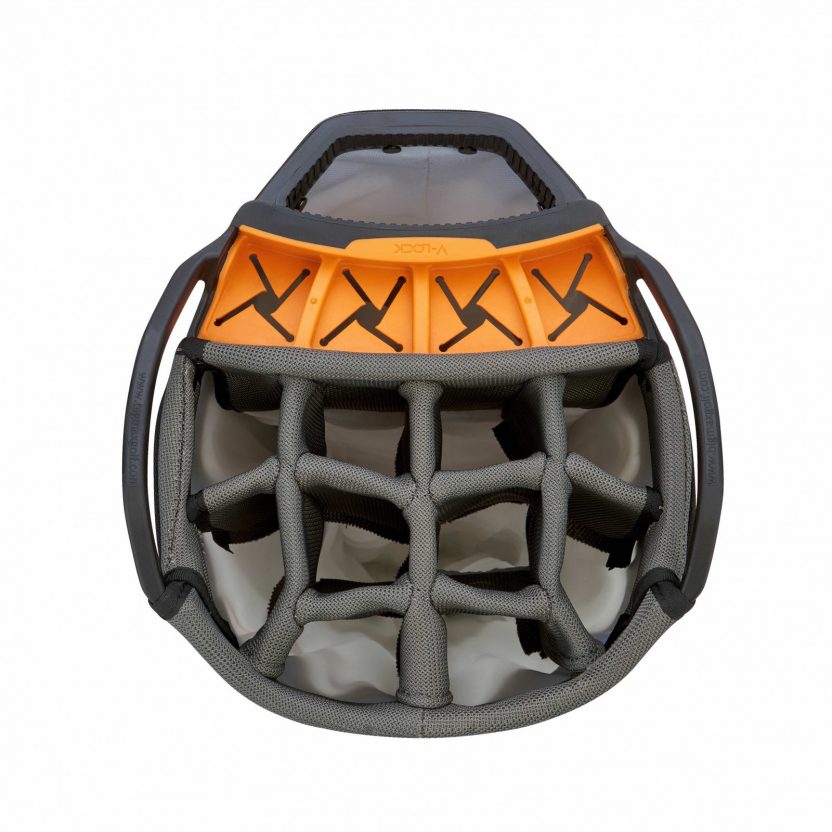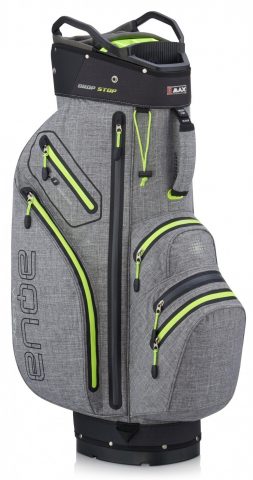 Big Max has added two new designs to its Aqua bag range with the launch of the new Aqua V-4 and Aqua Style 2 bags.
The key technology underpinning the Aqua range is the brand's 'Drop-Stop' system that guarantees the bags are 100% waterproof. Incorporating sealed seams, waterproof zippers and fabric with a waterproof rating of 10,000 mm, the Aqua range delivers an unrivalled level of waterproofing.
The AQUA V-4 cart bag features an innovative new organiser top (pictured above) that prevents the woods at the top of the bag from hanging down and obscuring the other clubheads from view. Four 'Twist and Lock' mechanisms across the top row are held firmly in place, facing away from the rest of the clubs, leaving a clear view for easier club selection. With the lightweight locking mechanism housed at the foot of the bag, the organiser top retains a traditional look and the overall weight of the bag is kept to a minimal 2.7 kg.
The bag also boasts 14 full-length dividers, nine spacious waterproof pockets, a hybrid putter/umbrella well, two cooler pockets, glove and towel holder, umbrella holder, transport handles, and a 10-inch top.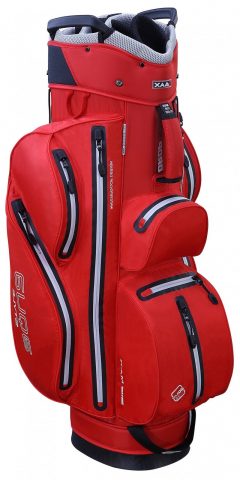 With an SRP of £299.99, the V-4 is offered in Black, Charcoal/Fucshia, Navy/White/Red, Red/Black, Steel Blue/Black/Orange, Storm Silver/Black/Lime, and White/Black/Orange.
The AQUA Style 2 cart bag also benefits from generous proportions and features, including nine waterproof pockets, an oversize cooler pocket, and a 14-way organiser top with full-length dividers. Weighing just 2.1 kg, the waterproof Style 2 features a mix of vertical, horizontal and curved pockets that combine practical positioning and a European design aesthetic.
With an SRP of £249, the Style 2 is available in seven colour options: Blue/Grass, Cream/Coffee, Navy/Cream, Red/Silver, Silver/Navy, Storm Silver/Lime, White/Pink.
For more information, visit www.bigmaxgolf.com.