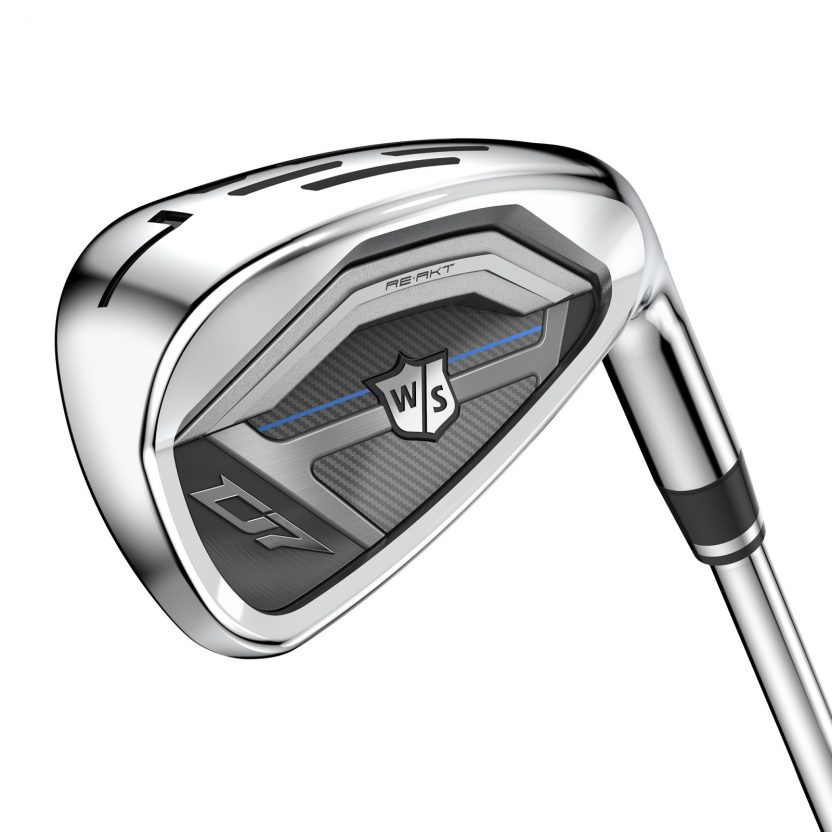 Wilson Golf has laid down a challenge to UK golfers to put their own 7-iron up against its new Wilson Staff D7 model to see how much more distance they can achieve.
The D7 Challenge, which will run for the next five months, requires golfers to hit three shots with both their current 7-iron and the Wilson D7 to see which one gains the most yardage. A random draw will take place each month for golfers who gained yardage for a chance to win a year's supply of Wilson Staff DX2 Soft golf balls.
Recently trialled at the PGA Show in Orlando, more than 97% of the 295 golfers who took up the D7 Challenge gained an average yardage increase of 15% using the D7 iron.
"The distance gains we saw at the PGA Show were just incredible," said Doug Wright, Global Commercial Director at Wilson Golf. "Almost three-out-of-four golfers (74%) gained more than ten yards, with a third gaining over 20 yards. The results were so impressive in the US that we're excited to see what golfers across Europe can achieve."
Dates and venues where the challenge will take place can be found on the  D7 Challenge page via the Wilson website. To take part, golfers in the UK & Ireland can text the figure of their average gain to a number provided by a Wilson representative on the day.
"The ultimate aim for the D7 Challenge is to generate awareness around the best distance iron we've ever produced," said Wright. "This is the perfect opportunity for those who haven't had a hit with them to really put them to the test and see the distance they can gain."