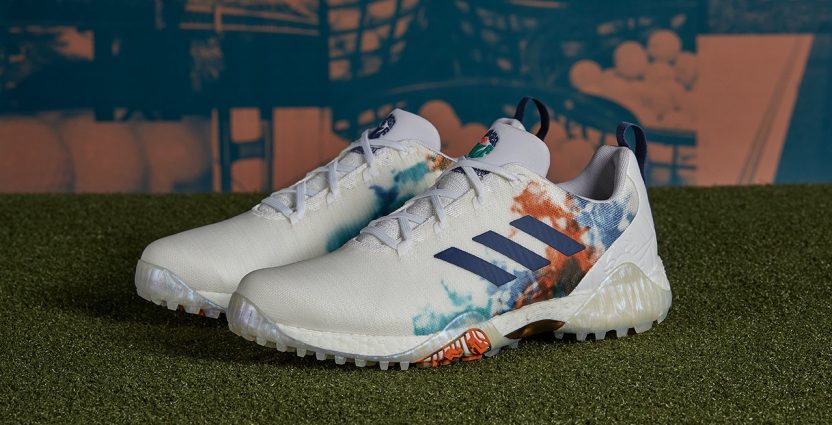 adidas Golf has launched a limited-edition version of its CODECHAOS shoe which will available to buy from June 20, the first official day of summer. 
Originally inspired by the 1967 'Summer of Love' phenomenon that took place in San Francisco, this tie-dyed version of adidas' new CODECHAOS footwear was intended to commemorate the venue for the 2020 US PGA Championship at Harding Park in San Francisco. At the heart of the colourful tie-dyed footwear are the words 'Summer of Golf', which are stitched on the tongue.
Masun Denison, global footwear director, adidas Golf, said: "When we designed this shoe roughly 18 months ago, we clearly had no idea there would be a global pandemic that would impact all sports including our own. We knew that adding those three words on the tongue would make this shoe special, but those three words mean so much more now that we are actually able to get outdoors and play the game we love. It'll definitely be a memorable summer in the history of our sport."CODECHAOS shoes boast a spikeless sole with Twistgrip technology and Boost cushioning for comfort.

The CODECHAOS Summer of Golf shoe costs £139.95 and will be available in limited quantities at adidas.com and at select retailers worldwide from June 20.